New York State (NYS) Hepatitis C (HCV) Cure Day is an annual event that provides an opportunity to celebrate those cured of HCV, encourage people to be tested, and motivate patients to initiate or continue HCV treatment. As part of these efforts, NYS features the personal stories of those impacted by HCV, and their experiences navigating HCV testing, treatment, and cure. These stories reflect the resilience and strength of those who have faced the challenges of living with hepatitis C and provide real-world examples of progress towards HCV elimination in New York State.  
Hepatitis C Treatment and Clearance Data
New York State has made significant strides in treating hepatitis C over the last several years. 52% of all New Yorkers diagnosed with HCV since 2010 have been treated/cleared of infection, as of 2021.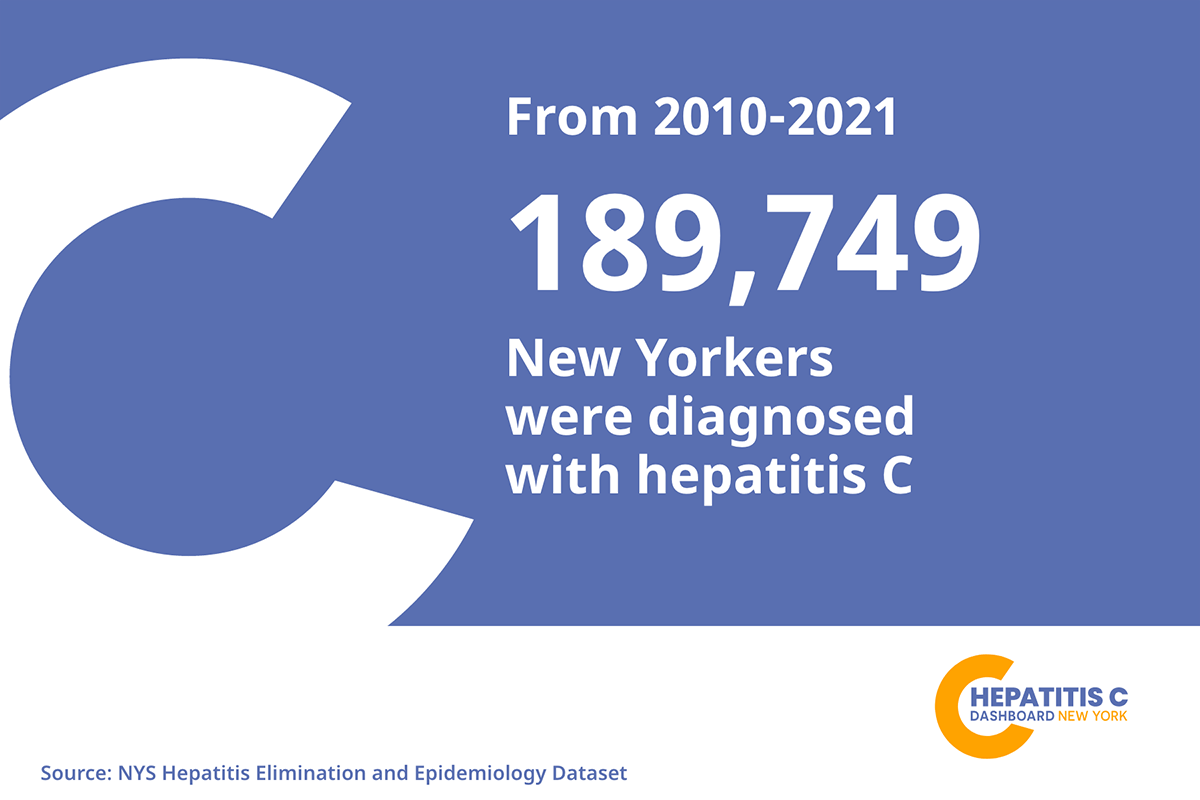 A significantly higher percentage of people ages 40-69 have been treated/cleared compared with those over 70 or under 40. Treatment/Clearance rates also vary geographically with the Lower Hudson region having the highest clearance percentage in the state at 56.6%. More treatment/clearance data at the region and county levels, viewable by sex and age, are available on the HCV Dashboard and are useful for identifying areas of success and potential areas for improvement.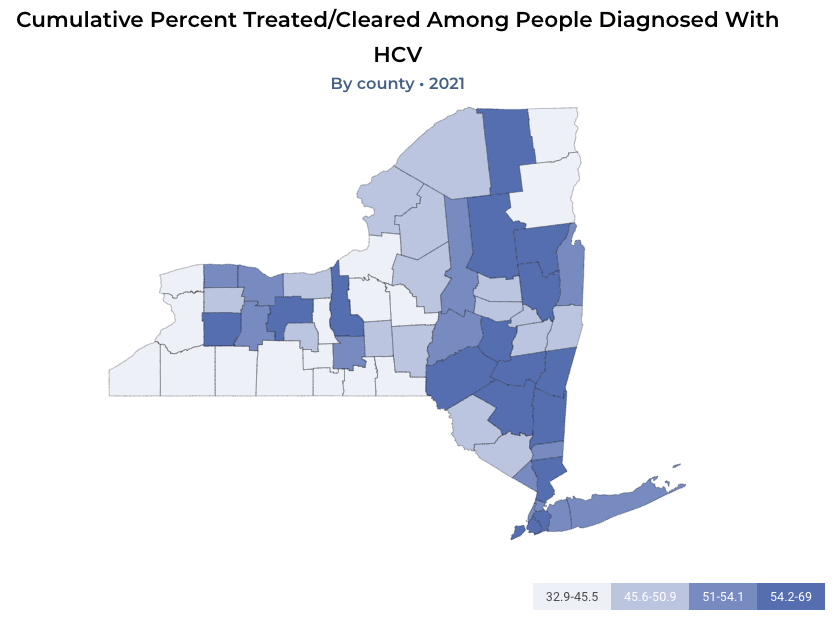 Elimination Recommendations
New York State Hepatitis C Elimination Plan recommendations focus on improving linkage to care for individuals diagnosed with hepatitis C and enhancing access to treatment with the goal of increasing HCV treatment/clearance to 80% of all people diagnosed with HCV.
Initiatives and Programs in New York State
NYS has implemented various initiatives and programs to enhance hepatitis C treatment and clearance rates. In 2020, the New York State Medicaid Drug Utilization Review Board removed prior authorization for HCV medications. By eliminating the prior authorization requirement, the regulation streamlined the process for healthcare providers to prescribe these life-saving treatments to people not previously treated for HCV, improving accessibility for individuals in need.
Through the NYS HCV Learning Collaborative and enhanced collaboration between Substance Use Disorder (SUD) programs and healthcare providers, New York State aims to improve testing and linkage to care for individuals with a history of substance use, ensuring timely diagnosis and treatment. Learn more about HCV Elimination initiatives and milestones here.
Hepatitis C Cure Day serves as a powerful reminder of the progress made in HCV testing and treatment in New York State. It is a day to celebrate and honor the individuals who have undergone treatment and been cured of hepatitis C, highlighting their resilience and inspiring others to seek timely care. Hepatitis C is curable, and timely treatment is vital to prevent serious health complications, underscoring the importance of raising awareness and ensuring access to life-saving interventions.
To access the latest data and stay updated on the progress in New York State, sign up for the HCV Dashboard email list.