The first Annual Hepatitis C Elimination Progress Report meeting was held virtually on May 10, 2023.
Representatives from the New York State Department of Health and New York City Department of Health and Mental Hygiene presented metrics and key programmatic and policy accomplishments towards reaching New York State's Elimination goals.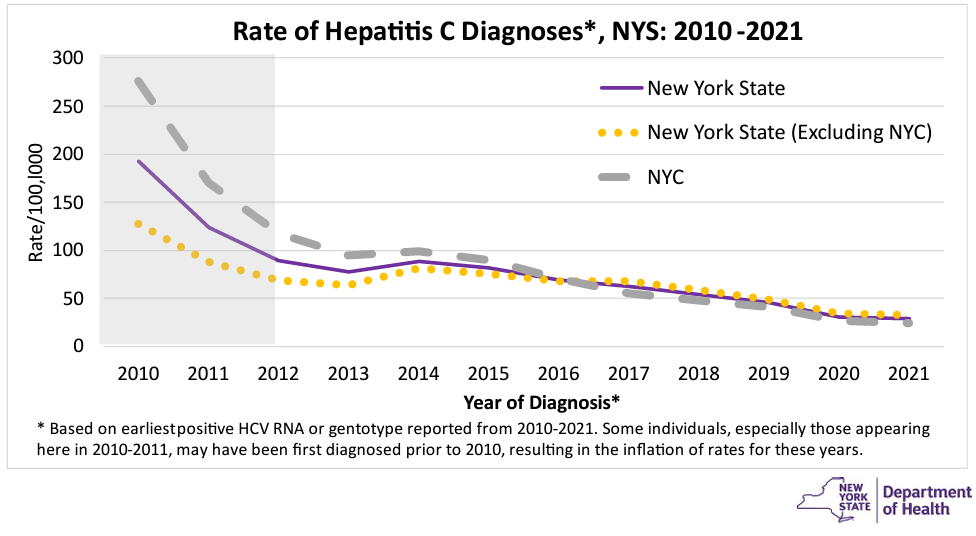 Slide sets for the following NYS DOH and NYC DOHMH presentations are available directly via the links provided below:
All of the meeting materials, including a recording of the meeting, can be found on the NYS Department of Health webpage for New York State Hepatitis C Elimination.
HCV elimination metrics including trends and maps of HCV diagnoses and treatment/clearance can be found on the Data section of the HCV dashboard.
To receive updates on HCV data releases and future meetings, please sign up for the HCV Dashboard email list.