Newly updated HCV diagnoses and treatment/clearance visualizations are now available on the HCV Dashboard. Dashboard users are now able to view trends of new HCV diagnoses and treatment/clearance data stratified by sex and age combined at the statewide and region level.
This more granular data will better enable stakeholders to monitor trends and identify gaps in diagnoses and treatment by sex, particularly among priority groups like "baby boomers" and young people. By making state and regional data available to all stakeholders, the HCV Dashboard can be a useful tool to help track key outcomes for these priority groups along with other communities most impacted by HCV in New York State (NYS).
To address high rates of HCV among women of childbearing age (15-44 years) in NYS, a new requirement for universal HCV screening of pregnant people will go into effect in May 2024. With this new level of data on the dashboard, a program manager, service provider, or other key partners in Central NY, for example, will be able to access trend data for women of reproductive age in their region.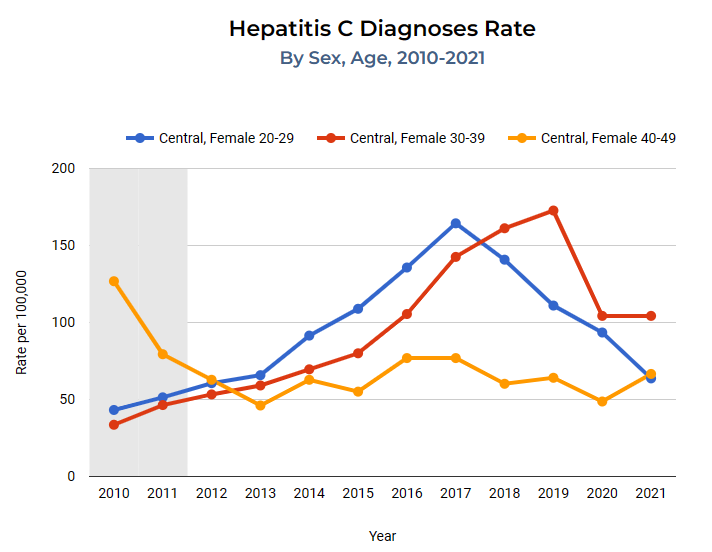 Stay updated on future data releases by subscribing to our mailing list and visit the HCV Diagnoses and HCV Treatment/Clearance pages to explore the data!